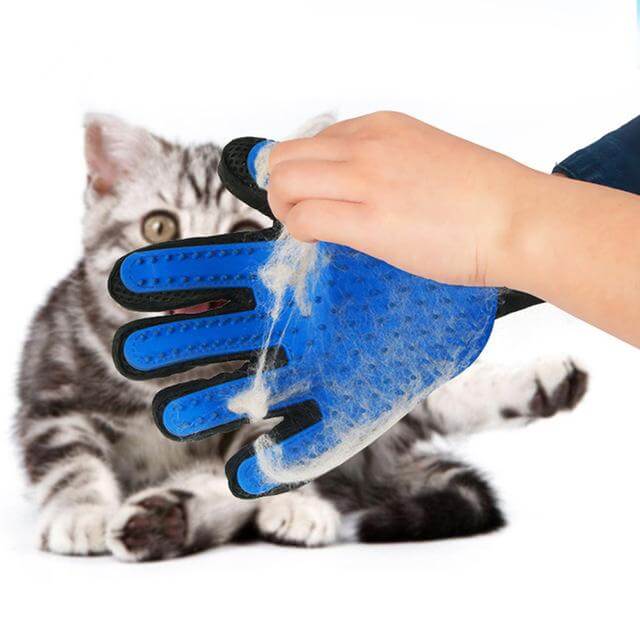 Cat & Dog Deshedding Grooming Glove for Pets
Original price
$19.99
-
Original price
$24.99
+ Apply $4.00 voucher with code XMAS
Christmas Deal
FREE Tracked Shipping
Easy 30 Day Returns
Tired of your pet's hair taking over the house?
Better grooming might be the answer!
Grooming your cat or dog on a daily can be a pretty tedious chore, especially if they're not particularly hip to it. Pet brush bristles can be too harsh on their skin, but that will not be an issue with this new pet grooming glove!
Introducing the cat & dog grooming and deshedding glove, which will make your pet's daily grooming routine much easier. Groom and bond with your furry companion at the same time! 
Specifications
Five-finger design fitted for right hand 
Enhanced 255 soft rubber tips that are gentle on your pet's skin
Breathable and fast-drying mesh lining 
Adjustable Velcro wrist strap (one size fits all) 
Machine washable
Package includes: one BLUE pet hair remover glove (right-hand)